---
Guns
450 m tunnel
Command
Post
Laser range
finder
Dining and
Order room
Entrance
Lighthouse cottages
---
Femorefortet - The Femore Fortress

– a Cold War Museum

Femore Fortress Flyer
Femore Fortress Information Flyer
Femore Fortress Broshure
Femore Fortress Information Broshure
Tourist-Taxi in Oxelosund
Experience a top secret Cold War coastal artillery fortress
Built into the rock below Oxelosund in Sweden is a huge nuclear safe bunker, from which 70 soldiers could defend this part of Sweden against an invasion from the Soviet Union and the Warzaw Pact. The Femore Fortress was built in 1966, in operation until 1998 and abandoned in 2003.

Visit The Femore Fortress
Visit the guns both above and below ground. See how the shells were transported up to the turret. See how the command post directed the fire of the guns. Experience how it was to live in the fortress. See the power generators and the repair workshops. Look at the sleeping quarters, sanitary facilities and the kitchen.
Over 450 meters of tunnel system links the different parts within the fortress, which is protected by at least 10-30 meters of granite and concrete.
An exhibition shows Sweden during the Cold War.
Cafι, souvenirs and books in the museum shop.
The nearby Femore Lighthouse Cottages are suitable for smaller conferences and an overnight stay.

Opening times
The fortress is open with guided one hour tours:
Daily in summer season.
Weekends during spring and autumn.
Groups are welcome all year round.

For reservations and further information, please contact the Tourist Information Centre in Oxelosund
phone +46 (0)155 383 50
turism@oxelosund.se

www.femorefortet.se info@femorefortet.se

Welcome to The Femore Fortress! Click here for map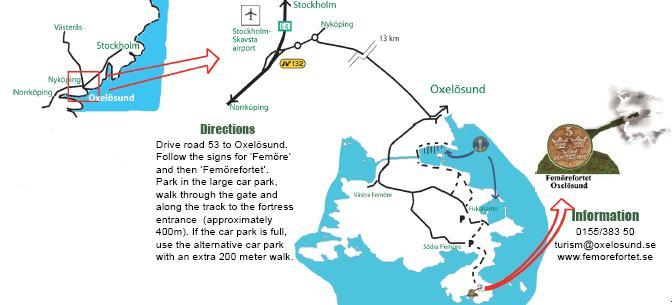 ---
Facts about The Femore Fortress
• A top secret Cold War coastal artillery bunker, built in 1966, in operation until 1998 and abandoned in 2003.
• With it's three 7,5 cm Bofors guns, it could operate against enemy ships or troops at a range of 13 km.
• Over 1800 shells have been fired by the fortress during practice.
• The fortress is fully protected against a close hit by a Hiroshima size nuclear explosion.
• The fortress had a 70 men crew and was self-sufficient with enough water, food and fuel for at least 30 days.
• Over 450 meters of tunnel system links the different parts within the fortress.
• The fortress is since 2003 a museum showing the coastal defense in Sweden during the Cold War. Multiple walking paths will show the nature and the surface parts of the fortress. The museum is run by the Femorefortet society.
---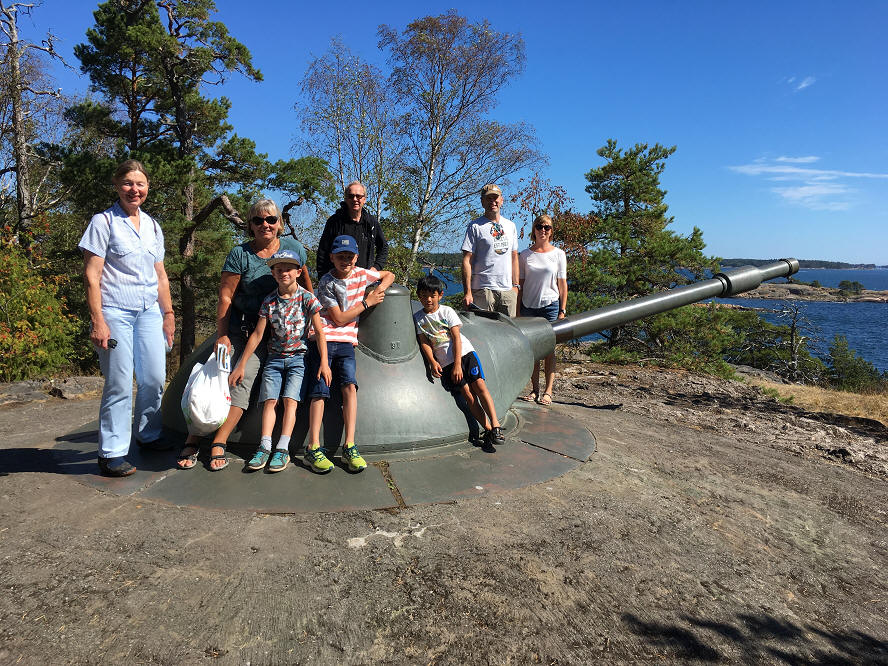 Gun number 1 and the Baltic sea



Gun number 2



Laser range finder tower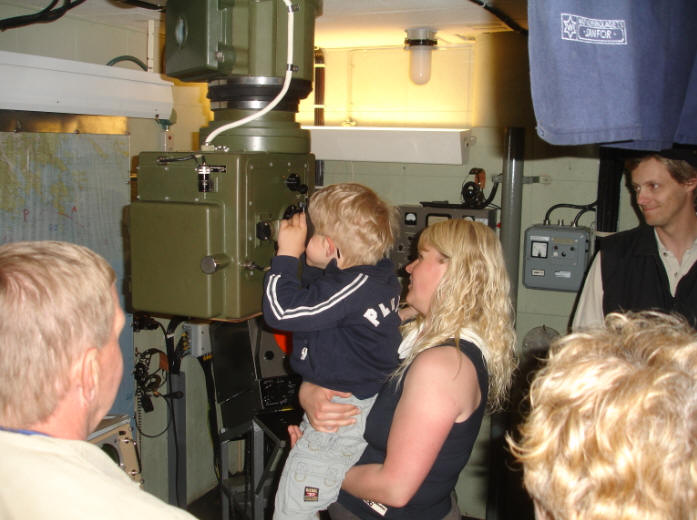 Command post with periscopes, radar, fire control, communications etc



Periscope view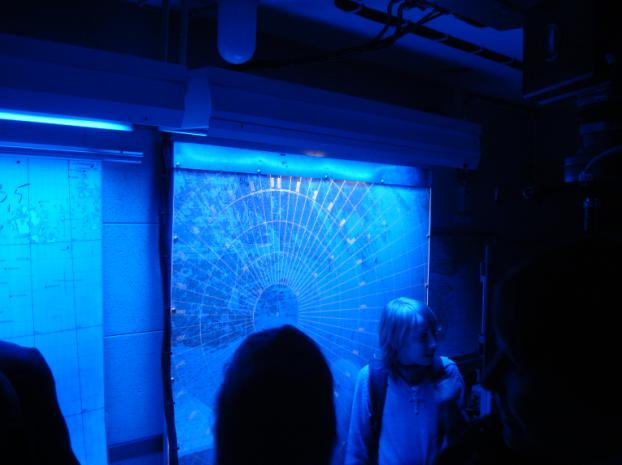 Command post in blue lighting



Visitors in the tunnel system



Visitors on the surface coming down from the radar and periscopes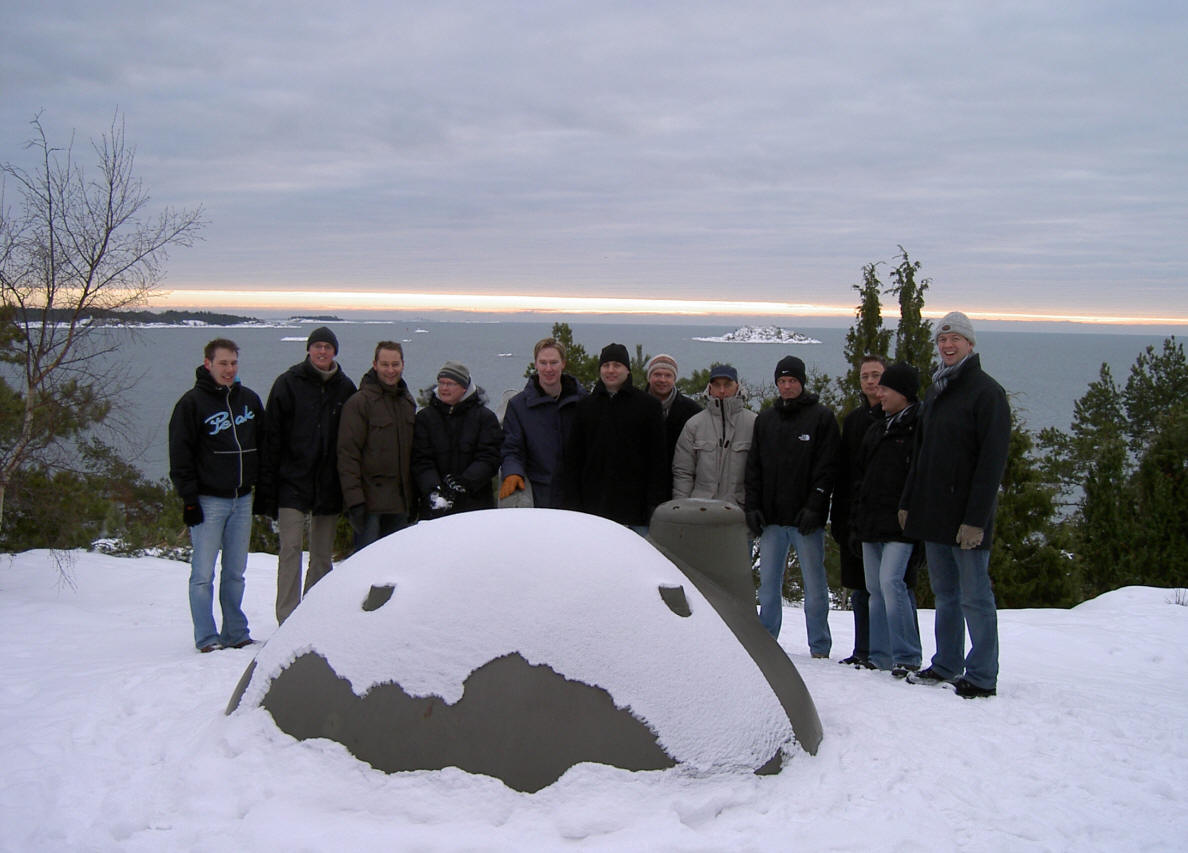 Wintertime visitors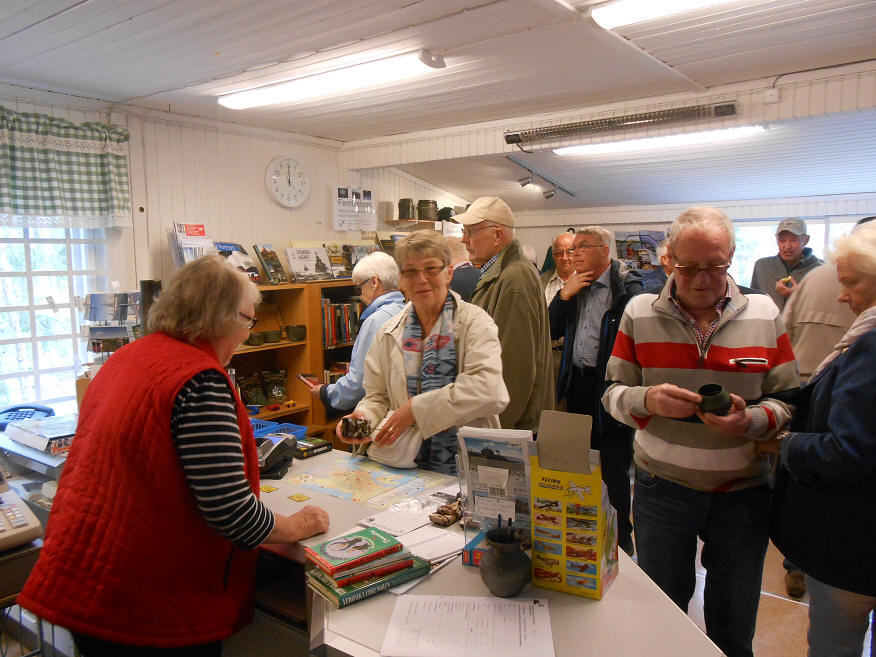 The museum shop




The Femore Lighthouse Cottages, located next to the Femore Fortress
---
Welcome! www.femorefortet.se

---
---
Copyright Foreningen Femorefortet ©